2014 Chardonnay Magnum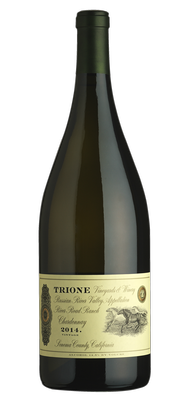 Limited inventory, contact us for details.
It is extremely rare to have back to back perfect vintages but 2014 is proving to be just that: perfection. What started out as a normal spring bud break was followed by a moderate, if not ideal growing season. Optimal conditions for ripening resulted in an almost perfect development of flavor, sugar, acid, and structure. The harvest season began slightly early but with perfect fall conditions it was compact and uniform. The season allowed for an almost clockwork style of harvest.
Complex and intriguing on the nose. The first impression is clean but rich and inviting. The palate is supple with hints of crusty bread and a soft ripe brie. The wine finishes long with hints of orange zest, honey and almonds. This wine have a long life aging beautifully for the next 5-7 years.
Wine Specs
Appellation
Russian River Valley